On May 2, 2023, the Writers Guild of America (WGA) went on a strike against the Alliance of Motion Picture and Television Producers (AMPTP), consisting of the largest studios and production companies in Hollywood. The writers are demanding fairer and more sustainable employment, such as higher royalties, mandatory staffing of TV rooms, and job security from artificial intelligence (AI). As technology continues to influence media consumption, Hollywood has adopted a new way of distributing movies and TV shows through streaming platforms, making motion pictures more accessible to the masses now than ever. However, writers are at a disadvantage, while multi-million-dollar companies are pocketing huge sums of money for their work through streaming rights and subscriptions.
Before the success of Netflix and other similar platforms, writers were able to generate passive income in the form of residuals, which is vital in keeping their role sustainable, especially in an industry where job stability isn't a guarantee. A writer can be working on a hit show that runs for ten seasons and is left with no projects lined up for months or years. Residual payments are given to creative professionals when their works are distributed and rerun even after they air. Traditionally, production companies would give the writers a cut of profits made from advertisers whenever an episode rerun is broadcast on television. Whenever a show has a lot of viewership, it can easily indicate popular demand and an increase in revenue. In the case of streaming, there is no way of knowing whether there is a correlation between a hit show attracting new subscribers to the platform.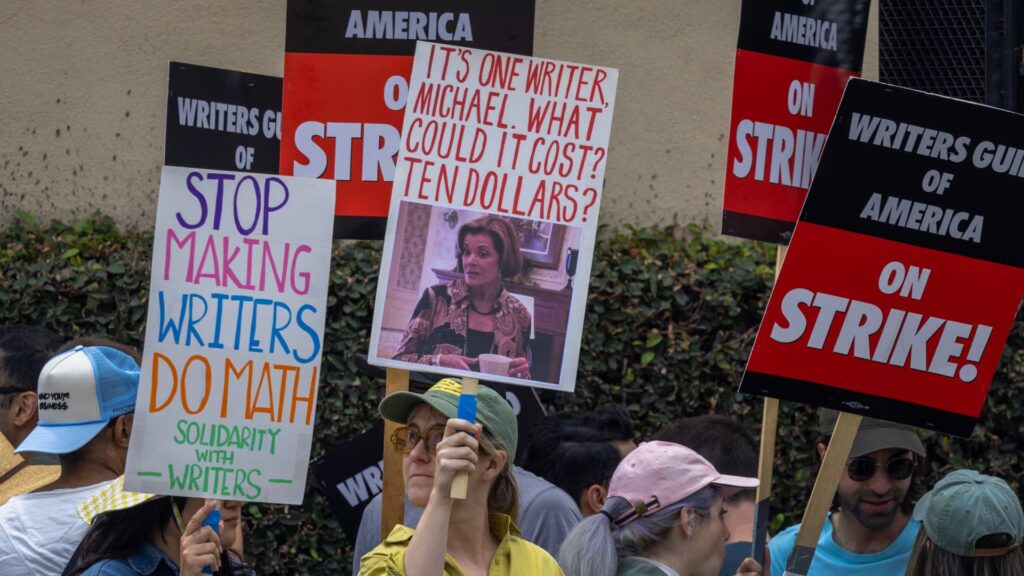 One of the well-known figures during the Hollywood writers' strike is Sean Gunn, who appears in the Guardians of the Galaxy franchise. Gunn was an actor and writer for the hit show "Gilmore Girls" which was aired on WB (currently CW) between 2000 to 2007 and is currently streaming on Netflix. In an interview with Hollywood Reporter, he stated that he still receives residuals from Warner Bros. Discovery and sees almost none from Netflix. About 11,500 screenwriters participated in the strike, as many of them are facing the same struggles. According to Cable TV, around 70 productions in the US and abroad have been shut down. Viewers will also experience a delay in film releases and the return of crowd-favorite TV shows, such as "Stranger Things" but it is all for a good cause.
The 148-day strike is the second largest stoppage by the WGA following the strike of 1988. After five months, WGA finally approved an agreement with AMPTP on September 27, 2023. The consequences of the strike have caused crippling effects on the entertainment industry, which proves to show the importance of valuing the talents that make up the backbone of Hollywood. To avoid future debilitating stoppages, management must learn from their mistakes of overlooking and taking advantage of decades-old contracts. Every creative professional deserves an environment where they are valued and properly compensated for their hard work. The writers were successful in being granted their demands. From October 2nd to the 9th, WGA members will be voting on the deal as negotiations were made with Disney, Warner Bros. Discovery, Netflix, and NBC Universal Studio. There is a lot of optimism coming from the affected party. These negotiations can reshape business in Hollywood and pave the way for the new generation of writers.
Roselle Torres
If you found the article interesting, I also recommend this: